Your place in the heart ...
Hotel La Sirenella
Lacco Ameno - ISCHIA


L'Hotel " La Sirenella " è diventato, il nostro "luogo del cuore". La baia più bella dell'isola e tu ci sei dentro. Quando ti svegli la mattina ed esci dalla camera, è un tuffo nel mare…Tuttp il personale, ti fa sentire a casa, ti coccola e ti preparara i piatti più buoni della tradizione campana. C'è qualcosa di meglio ?
This is a wonderful restaurant with really friendly staff, authentic local Italuan food and a wonderful view . We highly recommend you make it your restaurant of choice when in the area
The rooms
Typical Mediterranean style rooms with beautiful architecture and terrace on the water. Room are bright and finely decorated and finely decorated .
Ammenieties include hairdryer, Tv and air conditioning. Commun areas all have free wi-fi .
Hotel & Restaurant La Sirenella
C.so Angelo Rizzoli, 41 80076 Lacco Ameno – Ischia – Na
P.IVA 01309380630
codice destinatario SUBM70N
Available 24/7
Tel.: +39 081 994743
Email: info@lasirenella.net
We plan your stay
You don't have to think about anything, just relax!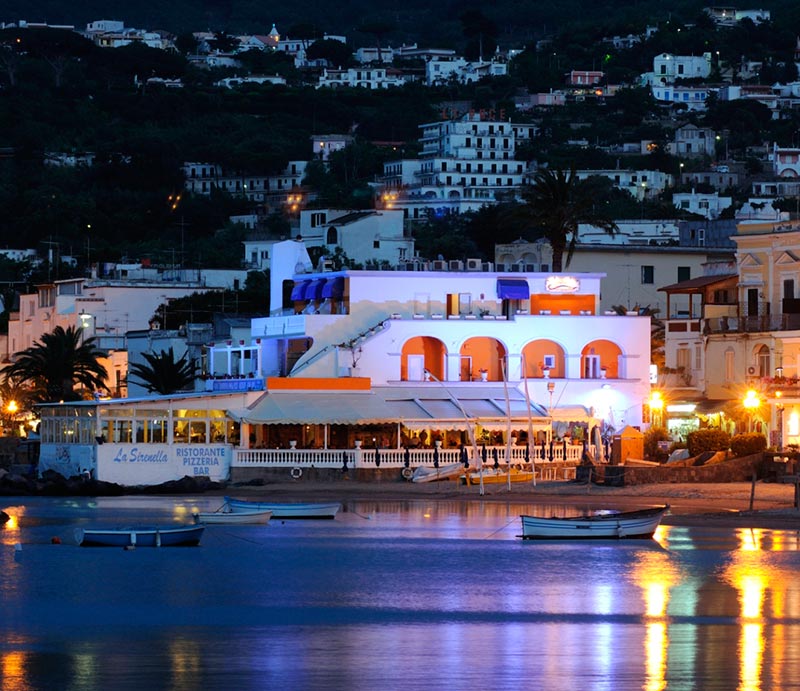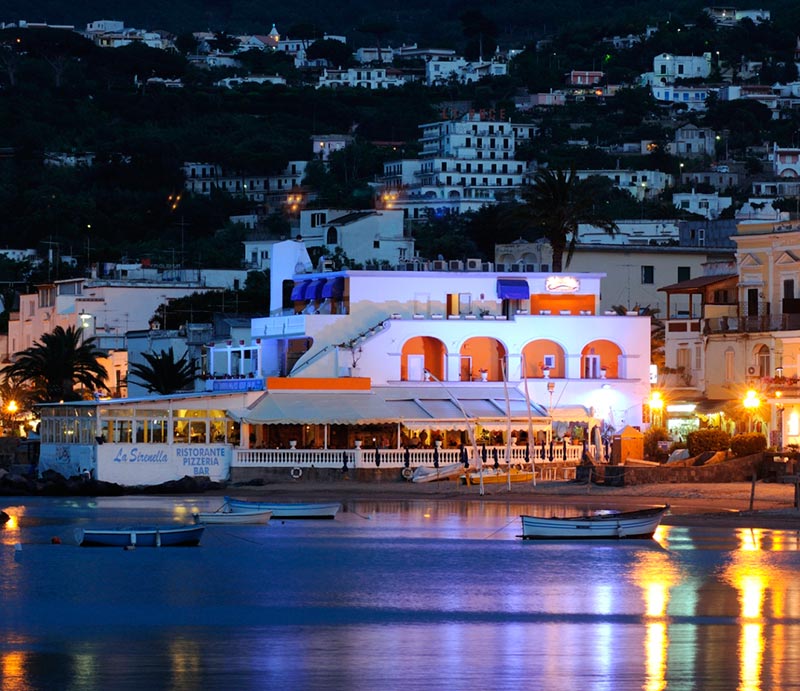 Restaurant & Bar
The restaurant and the pizzeria of the Hotel La Sirenella represent the focal point of the Hotel. Guests of the Hotel can enjoy a variety of specialities during their entire stay. If you wish to dine on the terrace you can experience typical napoletan cusine created by the the skillful hands of chefs specialize in traditional partenopean cuisine .Both guests of the hotel and the restaurant are guarented local product of the highest quality .At the Sirenella you will eat the ''true Neapolitan Pizza baked in a wood oven as testified by the ''Vera Pizza Napoletana''association.
LOW SEASON OFFERS
 € 50/night
Hotel & Restaurant La Sirenella
C.so Angelo Rizzoli, 41 80076 Lacco Ameno – Ischia – Na
P.IVA 01309380630 codice destinatario SUBM70N